KUC (Komatsu Undercarriage Inspection)
Komatsu trained engineers carry out detailed inspection using specialized tools, analyze the output reports and provide optimum recommendation.
The specifically designed program creates detailed, manifest reports based on the wear criteria, which serves as optimum recommendation.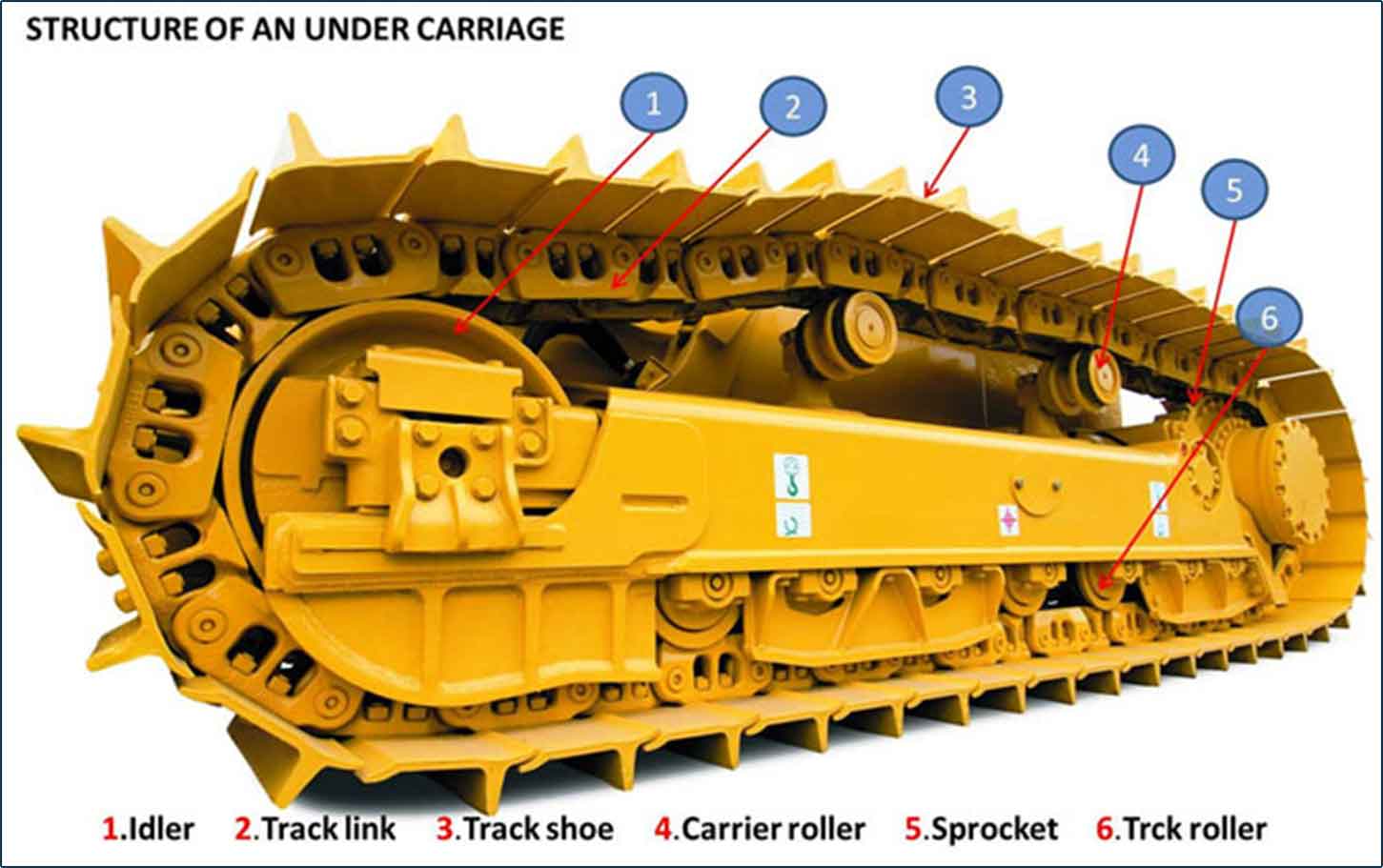 During this inspection we collect the following measurements...
Wear of Idler Tread.
Link Weight.
Outer Bushing Diameter.
Grouser Height.
Carrier Roller Tread.
Track Roller Tread.
Link Pitch, ETC.