Attachments
Komatsu Attachments includes buckets, quick hitches, Rock Breakers, wear packages and other Special attachments specifically designed for Komatsu excavators.
Komatsu Buckets
Komatsu genuine buckets are designed to withstand toughest applications. With In-house R&D facility we meet our every customer's need by optimizing our engineering competency & total quality control measures.
The buckets are manufactured with high abrasion resistant steel thus making them highly durable and deliver high productivity. We offer customized wear packages for different applications which helps to minimize cost of operation for our customer.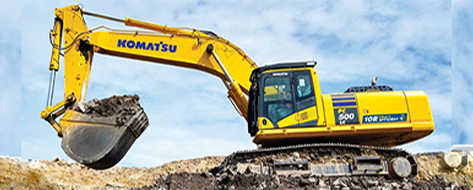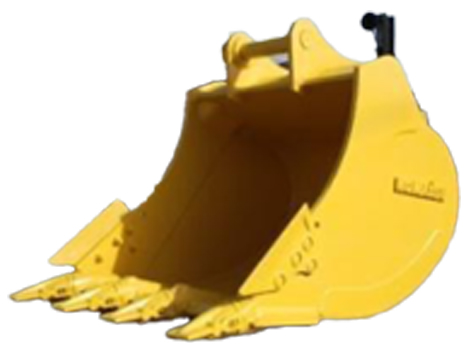 Why Use Komatsu Buckets?
Our buckets have been specially designed and manufactured to match your Komatsu machine. Together they provide an integrated digging solution for optimum performance.
Bucket sizes are matched to Komatsu machine lift capacities and working conditions to maximize productivity and minimize maintenance costs and downtime.
Tip radius dimensions are minimized to maximize bucket breakout force for the Komatsu machine they are matched to.
Buckets are fitted with Komatsu replacement edges and Hensley ground engaging tools.
Buckets and hitches are held in stock.
They come with a full Komatsu factory warranty.
Komatsu Hitches & Couplers
Our factory-designed and manufactured quick couplers significantly increases the flexibility, productivity and applications for Komatsu tool carrier-type excavators and Loaders.
They enable the rapid changeover of a full range of attachments easily, including buckets, pallet forks, cranes and grabs.
A positive locking system ensures that attachments remain firmly fastened until the operator changes them over.
Using industry-standard fitments, they work with a wide range of third-party attachments.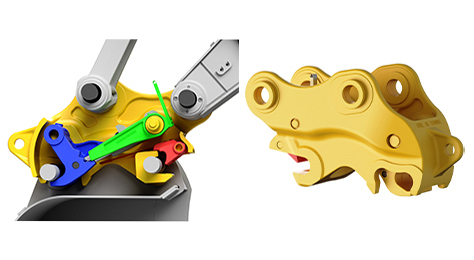 Komatsu Rock Breaker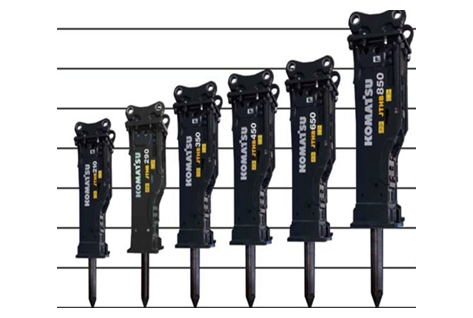 Komatsu hydraulic rock breakers bring industry-leading rock-breaking technology to our entire hydraulic excavator range for the construction industry, extending from utility through to heavy construction equipment.
Komatsu's JTHB deliver benefits due to an innovative blend of a simple efficient design and advanced accumulator- free technology.
Operating weights ranging between 90kg and 3.5 tones, Komatsu rock breakers are designed to suit for Komatsu excavators from PC18 to PC450LC-8.
The heavy line is available in both two-speed and fully variable speed versions, Automatically changing its frequency to different conditions or material hardness to greatly increase the productivity across varying applications.
Komatsu breakers offer several unique features and benefits:
Higher productivity and lower maintenance costs.
Greater hydraulic efficiency enhanced with energy recovery and regulation systems.
The industry's highest percussion efficiency.
Higher impact strength for greater productivity in fractured and semi-fractured rock.
Back pressure-tolerant design, blank firing protection, over-flow protection and a fully enclosed nitrogen filled accumulator.